Expert Planning. Award Winning Service. Unbeatable Value
Start Planning your Journey
Take a Look at Our
MOST POPULAR TOURS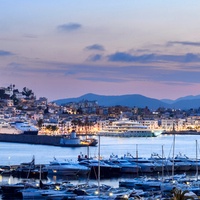 Escorted Group Tours - Guided Group Tours | Escorted Group Tours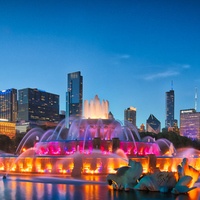 Independent Group Travel - Independent Group Trips | Escorted Group Tours
Escorted Group Tours
The Travel Industry provides the opportunity to set up shop as a group leader without the IATA or CLIA a travel agency is required to have in order to be official. If you're a PiedPiper and have the numbers in terms of people who love to not only travel, but also look forward to traveling with you, then you're a Group Leader! Welcome to your opportunity to make a living or at the very least travel for free at booking groups.
Escorted Group Tours is dedicated to the guests who have the opportunity to capitalize on their affiliations. There is an opening where a non-travel agent can make a lucrative business with setting up group tours comprised of people they know. Now, what is considered a group? More specifically, how many people make up a group on a particular tour? That's what we're to tackle on our website.
Escorted Group Tours is rather easy to get around... Each of the tabs listed up top is relevant to its respective drop-down list of options. For example, Browse By Operator has a drop down list of tour operators. Each of these pages discusses the group terms of each of these operators. The other tabs may not have the same drop-down list, rather it's own page, such as Sign Up, which includes information on how to become a group leader.
Escorted Group Tours can be your Go To website where you can come and refresh your knowledge on which tour operator requires the least amount of people to make a group. Or get a refresher on payment schedules & cancellation policies, which differ from operator to operator, not to mention group size too. We also have our technology tab, which discusses our group booking technology.
Escorted Group Tours is a subsidiary of Atlas Travel Center, Inc, which has been in business for over thirty years and has group leaders throughout the globe with instant access to our tools and contacts throughout the industry mainly by way of our in-house technology, which you too would have access to once you've signed up.
Reviews
Gerry O.
I am satisfied with prompt customer service response to my inquiries. I will definitely use Atlas Travel again in my future booking.
Helen R.
Texas
Carol is very professional , pleasant and easy to interact with. She resolved any questions or issues I needed to address. I plan on working with Carol to arrange future trips.
Anita W.
It was a pleasure working with Brenda Wachs. She provided all the information I needed to book this tour. She was wonderful to work with and when and if I plan to book another tour, I will definitely use your company and Brenda as my travel agent.
Mary P
Brenda was excellent.. Knowledgeable, thoughtful, responded quickly and did a great job...
Anthony F.
Indiana
The overall service from Alex exceeded our expectations. He was very efficient and had great attention to the details of our trip. When i plan my next tour, I will use Alex and Atlas again.
Stephen T.
Very satisfied. Very professional agent. We have booked this tour and are excited to go. We dealt with an excellent travel agent, and I will not hesitate to use you again.
Barbara G
Oregon
You, as a company, should consider yourselves extremely lucky to have Cheryl working for you. She is personable, efficient, and helpful and I have enjoyed working with her over the years! She will be receiving more calls as the years go by! Love her sense of humor and her ability to help me with any problem.
Judith K.
Excellent and almost immediate service. Plus saved me more money than I anticipated.
Trupti S
Over all we are very pleased with all the information provided by Alex. The process was very smooth. We are excited about our trip to Europe and hoping we will have enjoyable trip without any issue. based on my experience with your company I do have high expectation for this trip.
Emily C.
This is the second trip I have booked with Brenda. She is so helpful and a sweet voice on the phone. I look forward to booking with her more often!